Lovable Lemur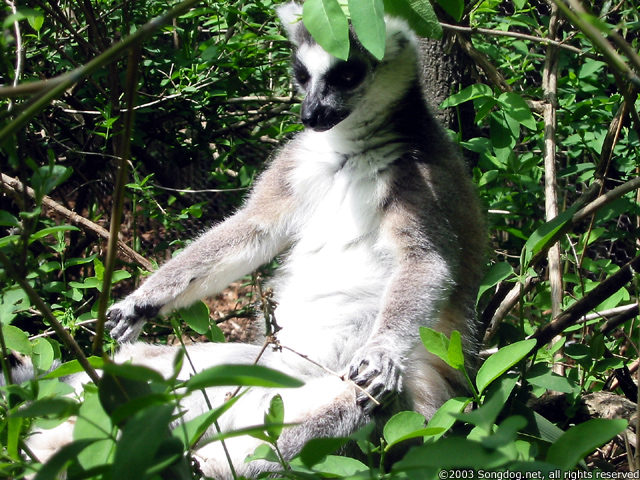 A ringtailed lemur, basking in the branches on a sunny spring day, May 10, 2003, at the Bronx Zoo. He looks very meditative.
I've slowed down here for a while, but my own behavior in the warm weather we've had this past week reminded me of lazing lemurs and I thought I'd better post this.
This is my one hundredth post here since starting the photoblog on January 12!